This weekend I got motivated to start building out my EVE-NG lab with SONiC since we are in the middle of testing out 400G in our hardware labs. The green links below need to be added to our real environment so I figured I would get the configurations vetted ahead of time. Also I'll be using this lab to practice my network automation with Python, Nornir, Netmiko, NAPALM, etc.
There are a few links at the bottom that are helpful and should spell out all you need to do. The hardest part I had was finding a link to the virtual image so I included that direct link below for anyone else who may struggle to find that.
I may add some more details later but it's already Sunday evening and I've been messing with this lab all day long and it's time for bed.
Here you can see EVE-NG stats installed onto ESXi 7.0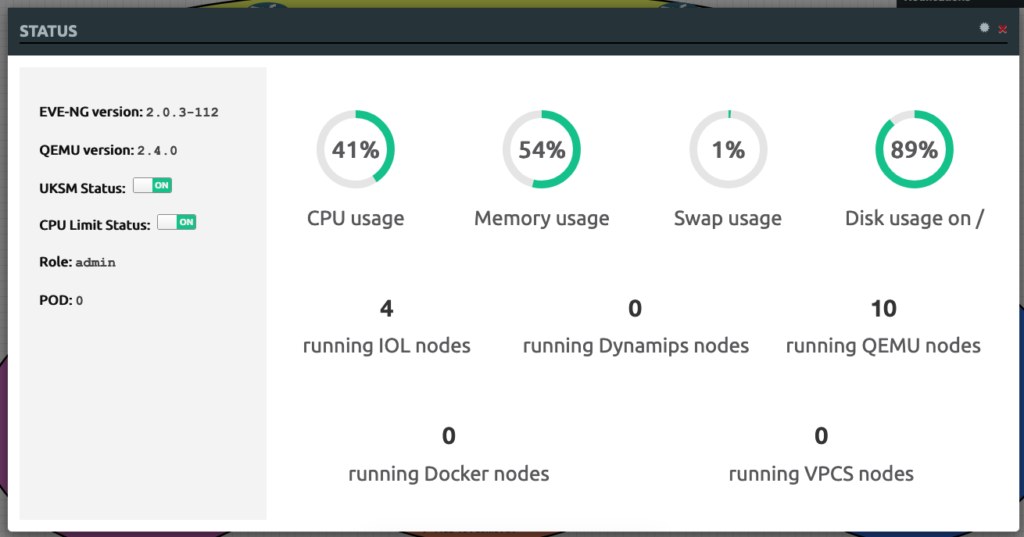 TOP showing that Juniper uses 94% CPU and IOL is using 1%. I made some tweaks for KVM performance but it still is not where I'm expecting to see it. You can see the Arista using about 7-10% and SONiC using 13-16% CPU.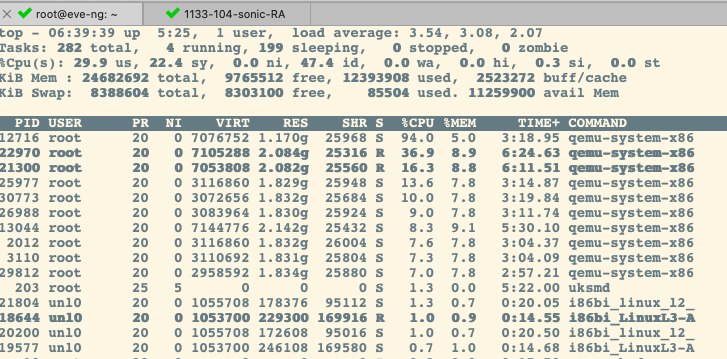 SONiC running in eve-ng, along with Arista, Juniper and Cisco.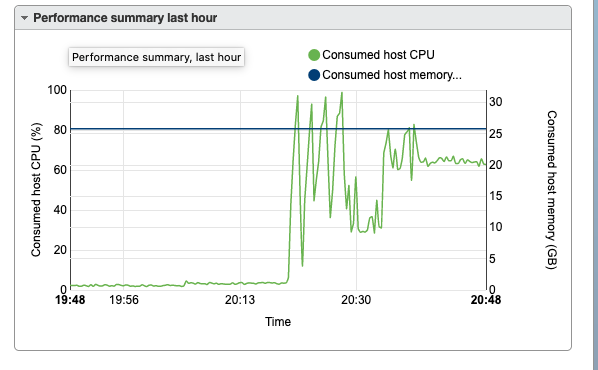 SONiC Baking in the oven as we perform 400G optic testing.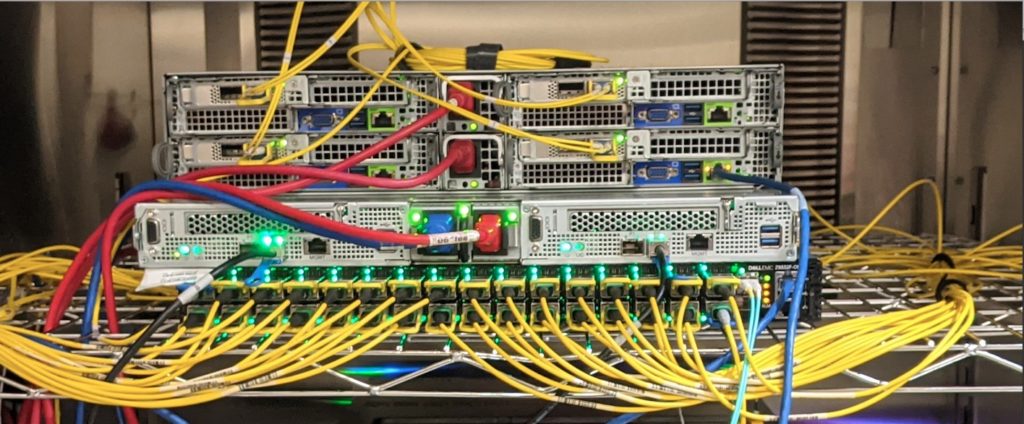 Download sonic-vs.img.gz: https://sonic-jenkins.westus2.cloudapp.azure.com/job/vs/job/buildimage-vs-image-202012/lastStableBuild/artifact/target/
How-To: https://translate.google.com/translate?sl=auto&tl=en&u=https://moisio.fr/2021/01/11/sonic-sur-eve-ng/
How-To #2: http://www.networkhints.com/2021/01/microsoft-sonic-virtual-switch-on-eve-ng.html
EVE-NG Blog: https://jncie.eu/
Juniper Performance vs Lite Mode: https://www.juniper.net/documentation/us/en/software/vmx/vmx-getting-started/topics/task/vmx-chassis-flow-caching-enabling.html